product center
Industrial electrical automation control, computer full-screen control, various electrical control cabinets,
computer batching scales, electronic packaging scales, liquid adding machines, various level devices, electrical control cabinets,
electrical standard bridges, electromechanical accessories, etc.
Semi-automatic sewing machine
Consulting Service Hotline :
86 139 0614 2020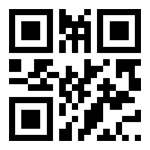 Revolutionary semi-automatic sewing bag folding machine, optional automatic labeling function, can effectively reduce labor costs, so that a single person can operate the previous two-person operation of the packing line.
Automatic feeding, automatic centering and shifting of bags.
Automatically send the label to the outside of the bag for sewing.
Broken needle and thread will be automatically detected and reported, and the machine will stop after the bag goes out of the sewing machine.
Report lack of labels and can choose to stop automatically.
The conveyor can be controlled to automatically rise and fall to adapt to different bag types.
Adapt to market conditions and fully meet the requirements of woven bags and film-coated bags in the feed, grain and oil industries.
| | |
| --- | --- |
| Packing bag specifications | (800-1100mm) length* (500-600mm) width |
| Packaging speed | 11 packs/minute (4OKG as an example) |
| Packing weight range | 20-70KG |
| Applicable materials | Granules, powders |
| Label capacity | 800 sheets |
| Tagging speed | >13 sheets/minute |
| Gas consumption | 2m3/minute |
| Total power | 2KW |
| Air pressure | 0.5MPa |
We could not find any corresponding parameters, please add them to the properties table
There is currently no information to display
Please add data record on website background.
Jiangsu Zhenghua Electromechanical Technology Co., Ltd.
Address : No. 18, Xiyuan Road, Tianmu Lake Industrial Park, Economic Development Zone, Liyang City
Jiangsu Zhenghua Electromechanical Technology Co., Ltd.
IPv6 is supported6