product center
Industrial electrical automation control, computer full-screen control, various electrical control cabinets,
computer batching scales, electronic packaging scales, liquid adding machines, various level devices, electrical control cabinets,
electrical standard bridges, electromechanical accessories, etc.
Feed electronic control system
Consulting Service Hotline :
86 139 0614 2020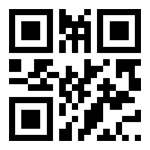 Our company has advanced technology and rich experience in feed production line control. From 2003 to 2019, we have completed more than 200 sets of feed factory electronic control systems for customers, during which continuous technological innovation and improvement have been carried out. Ensure that the technological process is advanced and complete, the material calculation is accurate, the equipment selection is matched, the function combination is flexible, the installation and maintenance are convenient, the technology is mature, and the price is reasonable.
The design, installation and commissioning of the equipment strictly abide by the relevant national, industry and local regulations, adopt more mature materials, more advanced design concepts, and customize and innovate in accordance with the needs of customers. Our company is the top position of Haida and New Hope The control system has customized software to meet the needs of customers. At the same time, it ensures that the production process, equipment and installation are of the first-class level in the industry.
Pay attention to safety protection, meet Party A's requirements for installation and protection of central control and on-site operators and equipment, and have many years of technology and experience guarantees in terms of electricity, fire and explosion safety.
Meet Party A's requirements for production efficiency and input-output ratio, and have a systematic statistics and management system for equipment power consumption to ensure maximum benefits.
We also tailor-made various industrial control cabinets for customers, including modular combined cabinets GGD control cabinets, Domino switch cabinets, PLC control cabinets and analog screen control cabinets.
| | |
| --- | --- |
| | |
| Electric cabinet production | Field wiring |
| | |
| Field wiring | Central control room |
We could not find any corresponding parameters, please add them to the properties table
There is currently no information to display
Please add data record on website background.
Jiangsu Zhenghua Electromechanical Technology Co., Ltd.
Address : No. 18, Xiyuan Road, Tianmu Lake Industrial Park, Economic Development Zone, Liyang City
Jiangsu Zhenghua Electromechanical Technology Co., Ltd.
IPv6 is supported6