product center
Industrial electrical automation control, computer full-screen control, various electrical control cabinets,
computer batching scales, electronic packaging scales, liquid adding machines, various level devices, electrical control cabinets,
electrical standard bridges, electromechanical accessories, etc.
Consulting Service Hotline :
86 139 0614 2020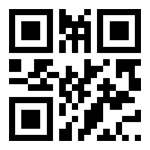 The belt feeding type is controlled by a high-performance two-speed motor, a material layer thickness regulator and a broken door to control fast and slow feeding. It is mainly used for the packaging of block materials, granular materials, and coarse powder materials.
Twisted auger is controlled by a motor for fast, slow and frequency conversion feeding, with good braking performance. Mainly suitable for the packaging of fine and powdery materials; such as flour, premix, powdery materials in other industries, etc.
The DC feeding type weighing hopper is separated from the receiving hopper, and the gate controls the speed of unloading. It can be packaged and weighed at the same time, which improves the packaging speed. It is mainly suitable for the packaging of granular materials with good fluidity: such as grains, pellet feed, plastic particles, etc.
Feeder
Model
Weighing range
(kg/bag)
Maximum working capacity
(bag/min)
Power
(Kw)
Power supply
Net weight scale
Wrench style
ZHBZ-J
20-50
10
4.1
AC3PH380V
50Hz
ZHBZ-Xj
5-20
10
3.2
AC3PH380V
50Hz
Belt type
ZHBZ-P
20-50
12
1
AC3PH380V
50Hz
ZHBZ-Xp
5-20
12
0.8
AC3PH380V
50Hz
DC type
ZHBZ-Z
20-50
10
0.3
AC1PH 220V
ZHBZ-Xz
5-20
10
0.3
AC1PH 220V
We could not find any corresponding parameters, please add them to the properties table
There is currently no information to display
Please add data record on website background.
Jiangsu Zhenghua Electromechanical Technology Co., Ltd.
Address : No. 18, Xiyuan Road, Tianmu Lake Industrial Park, Economic Development Zone, Liyang City
Jiangsu Zhenghua Electromechanical Technology Co., Ltd.
IPv6 is supported6